Cantella & Co., Inc.     Helping Investors since 1952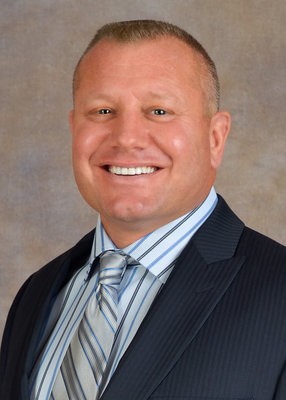 Van Neely has been a part of the Cantella family since 1997. With more than 28 years of experience, his education, efficiency and personable nature enable him to help clients achieve their portfolio goals. Van specializes in working with individual investors, families and business owners who value the advice of an experienced professional who utilizes award-winning research. His business philosophy is to make each day his best by pursuing his clients' goals (and therefore his own) through a commitment to motivation, dedication, and integrity.
Van has a B.S. in Business Administration with an emphasis in Financial Services from SDSU. He has earned both his AAMS (Accredited Asset Management Specialist) Designation and his AWMA (Accredited Wealth Management Advisor) Designation. Van is constantly pursuing additional credentials and designations as he strongly believes education is a lifelong process.
Van runs an independent, one-man business, which makes it possible for him to provide attentive, personalized service. His practical experience includes portfolio management, stock and option selection, bond selection, investment research, fund allocation, asset allocation and diversification. Although he is an independent consultant, his team has much depth. His extensive network of resources includes Cantella & Co., Inc., Cambridge Investment Research Inc., and he is also an independent life insurance agent. Van has developed strategic alliances in the fields of Estate Planning, Accountancy, and Health Insurance for his clients. Along with considering trends and themes in the market, he makes it a point to focus on specific investment interests that his clients express or want to learn about.
Above all, Van takes pride in putting his client's goals first. He enjoys helping those with an entrepreneurial spirit grow their business and achieve their investment objectives. He appreciates that personal goals and financial goals frequently go hand in hand. It is important for him to get to know his clients on a friendly, individual basis. Van helps individual investors, business owners and families reduce taxes and augment their portfolios with asset and sector allocation meshed with timely fundamental research. He seeks to help his clients maximize their income, insurance plans, estate and succession plans, and plans for their children and grandchildren.
Outside of the office, Van enjoys spending time with his wife, Patti, and two sons, Van and Greg. Together they practice Krav Maga, a family self-defense and fitness system. As an active family, they participate in home improvement projects and boating trips.